Cassie's Dark Shadows Website
Page Four
The following pictures were taken at the DS Festival on August 17-19, 2001.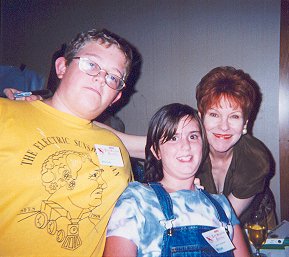 Donna Wandrey (Roxanne) with my 2 kids, Billy and Kristen.
---
I am really glad that Robin and I have gotten to be friends since my family moved to New York. I have been friends with Jennie for a couple of years and it was wonderful to finally meet her in person.
---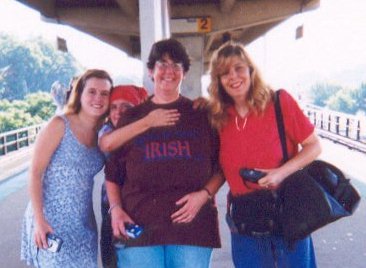 Jenny, Kristen, Cassie & RobinV.
---