Cassie's Dark Shadows Website
Page One
The following pictures were taken at the DS Festival on August 17-19, 2001.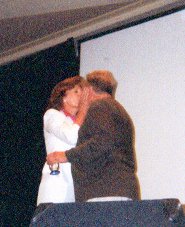 Kathryn Leigh Scott called John Karlen on stage so that Maggie could give Willie a "real" kiss.
---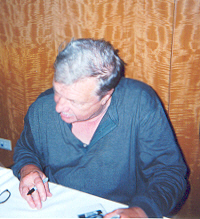 John Karlen at the autograph table.
---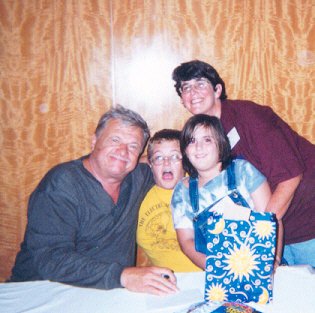 Willie is the kids' favorite character and they were thrilled to meet John Karlen.
---
---
The number of visitors to this website.....
---
View My Guestbook
Sign My Guestbook