Cassie's Dark Shadows Website
Page Three
The following pictures were taken at the DS Festival on August 17-19, 2001.
Chris Pennock (Jeb Hawkes) signing autographs.
---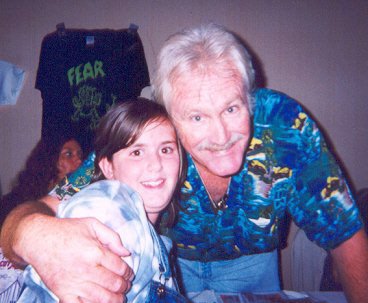 Kristin was thrilled to meet "Jeb Hawkes" too. She always wanted to ask Pennock/"Jeb" just what was it he turned into when he did all that heavy breathing but she ended up being to shy to say more than 'hi'.
---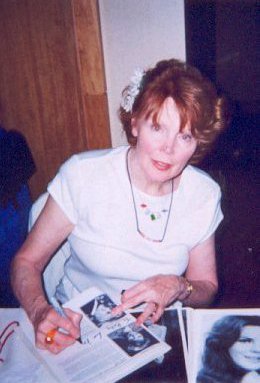 Marie Wallace (Crazy Jenny) signing autographs.
---